At DeLong Ford, Inc., we take pride in helping our customers in Dwight, Bradley, Bourbonnais, Morris IL, Seneca IL and Pontiac IL maintain their vehicle so that it's always running in top-notch shape. We also understand that our customers like to handle some maintenance issues themselves.
That's why we have a Parts Center conveniently onsite, so that we can help provide you with specific parts for your vehicle. Whether you're driving a Ford F-150, Ford Edge, or any other model, we can help you find the part you need quickly and efficiently.
Our Parts Center
When you need a specific part right away, we've got you covered. Or, maybe you're not sure of what you need to keep your car, truck, or SUV running like new - we've also got your back here.
Our highly-knowledgeable, experienced auto technicians can help with finding you the right parts for your auto projects. And if we don't have the part already in stock, we'll gladly order it for you right away.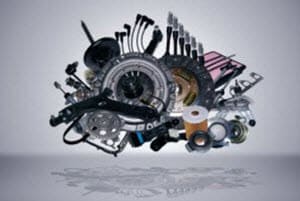 Just Roll with It: Our Tire Inventory
At our parts center, we offer tires for all types of makes and models, as well. You'll never feel unprepared if a flat tire sneaks up on you when you have a reliable spare in the back.
Or, if you don't have that spare handy, we'll more than likely have what you need. You can start by looking for the right tire, so that you'll know just what type of tire will work with your vehicle.
Accessorize Your Ride
Along with our vehicle parts and tires, we also offer accessories for Ford models. Anything goes here, from interior to wheels, electronics, and products for your truck beds - if you want your ride to be a little more souped-up, we've got it here.
Just check out some of the accessories we'll have available for you. Simply enter your vehicle make and model, and you'll get access to everything we have in stock.
Get Your Parts Today!
If you need a part to keep your vehicle up and running like new, contact our parts center today by filling out the Parts Request Form above. We look forward to helping you out with your next auto project!