If you're looking to expand your journey to health and happiness with the practice of yoga, there's plenty of great yoga studios near Dwight, IL. Here's our very favorite spots to go for practice, each offering their own unique take on the benefits and outcomes of yoga, meditation, and health.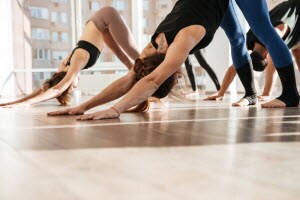 Barefoot Yoga Loft
200 N Washington Ave, Bradley
This beautiful, upscale studio focuses on helping you find balance in all things while pushing towards a dedicated and committed yoga practice. Yoga classes are conducted in heat to encourage your muscles to stretch. Whether you're looking for a class that'll help you slow down and relax, or a class that'll help you to strengthen and tone your body, there's something for everyone at Barefoot Yoga Loft. This studio also strives to give back to the community with donation-based classes!
Forever Om Yoga
281 W Townline Road Ste 210, Vernon Hills
Focus on the joy of practicing yoga and loving your healthy body at Forever Om Yoga. Power, Athlete's Recovery, Candlelight Flow, and other classes are offered, and there's plenty of events and workshops to attend as well, where you can learn about meditation, the history of yoga, how to make a vision board, and more. The studio also offers teacher training for those who'd like to spread their love of yoga by teaching the practice themselves.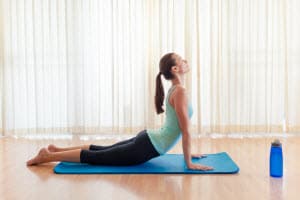 TriBalance
1158 S Roselle Road, Schaumburg
This yoga studio offers classes, workshops, teacher training, and even acupuncture services. The focus of the studio is to provide you with balance, just like the balance of a triangle. You'll strengthen your body, mind, and spirit at the studio, with meditation, yoga, fitness and cardio classes, massage, and acupuncture. Theses services combine to help you strengthen, tone, and become more flexible, as well as to assist with mental health and physical pain. Whether you're looking to drop pounds, find inner calm, or both, TriBalance is the studio for you.