Ready to take the next step in your workout routine? Or, maybe you're looking for a way to get back in the game? No matter what your fitness level, CrossFit is a great way to get stronger and more fit-both mentally and physically.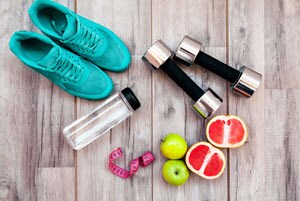 If you're in the Dwight area, then you're in luck! There are tons of CrossFit gyms to choose from, and we've narrowed it down to our top three favorites. So, check out their WODs, complete your Rx, and find your new CrossFit Box (are we killing the CrossFit lingo?).
CrossFit 350
Whether you're new to the CrossFit world or looking for a new gym, CrossFit 350 has the right schedule to get you going. With experienced trainers and tons of classes for your already busy routine, CrossFit 350 is both accommodating and transforming.
If you already belong to a different CrossFit gym and are just visiting the area, CrossFit 350 has drop-in rates, as well! Just give them a call, or simply join a class on their schedule.
CrossFit Constancy
CrossFit Constancy is a CrossFit gym for all individual workout needs. Whatever your fitness goals might be, CrossFit Constancy has the class and assistance you've been looking for your CrossFit workouts.
If you're interested in CrossFit, or are already knee-deep in the CrossFit craze, check out their schedule to hop in on a class. Or, if less weight is more your stride, you can try one of their 45-minute CircuitFit classes. Personal training programs and body analysis appointments are also available.
CrossFit Four D
At CrossFit Four D, you'll enjoy varied WODs that incorporate basic movements by giving them intensity and purpose. The intention is to exemplify that anyone can be an athlete-meaning no matter what fitness level you're at, anyone can begin with CrossFit.
With highly trained and certified CrossFit coaches to help create the CrossFit Four D workouts, your CrossFit journey is sure to be full of sweat and satisfaction at this facility.
As you can see, there are tons of options when choosing to begin your CrossFit regimen. Now that you have the best CrossFit gyms near Dwight in front of you, your next step is to get up and go!