Everyone has their own ways of getting into the Christmas spirit, and residents in Dwight, IL, have tons of options! Whether you're looking for a relaxing dinner, grabbing a quick drink, or shopping for gifts (or for yourself), Dwight has plenty of places to be this holiday season.

For a Quick Bite and a Beer…
You might need a break in between stores on your busy Christmas shopping days, and what better when then to grab a nice, cold beer? At Burgers and Beer, you'll find plenty of quick appetizers and beer options, so you can refuel and keep your shopping game strong.
With three different locations, a Burgers and Beer spot will surely be conveniently in your radius. Celebrate with a break and a seasonal beer!
For the Gift You Can't Find Anywhere Else…
Looking for something unique for a friend, family member, or that special someone? Check out Second Time Around Antique Market. Specializing in beautiful, quality antique furniture from the 1800s to 1940s, you'll find one-of-a-kind pieces here that you won't see made today.
Browse the market to find other items, as well, like vintage collectables, collector books, glassware, and much more. You might even find a few things for yourself!
For Dinner After a Long Day of Shopping…
Shopping can be thought of as a form of cardio, and when you're burning those calories all day, you're definitely working up an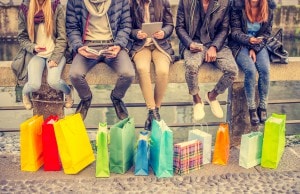 appetite. There's nothing better than looking forward to a nice dinner, and The Country Mansion's menu has plenty of variety to satisfy any cuisine preference.
From fish and prime rib to simpler dishes, you'll find just what you need to fill your stomach after enduring a day of holiday hustle and bustle. They also have an extensive wine and beer list, and brunch on Sunday mornings, too!
Enjoy the Holiday Season in Dwight IL
No matter what gets you into the Christmas spirit, there are plenty of spots in Dwight that will help. From beers and antiques to a hot meal at the end of the day, these places will surely bring out your holiday cheer.